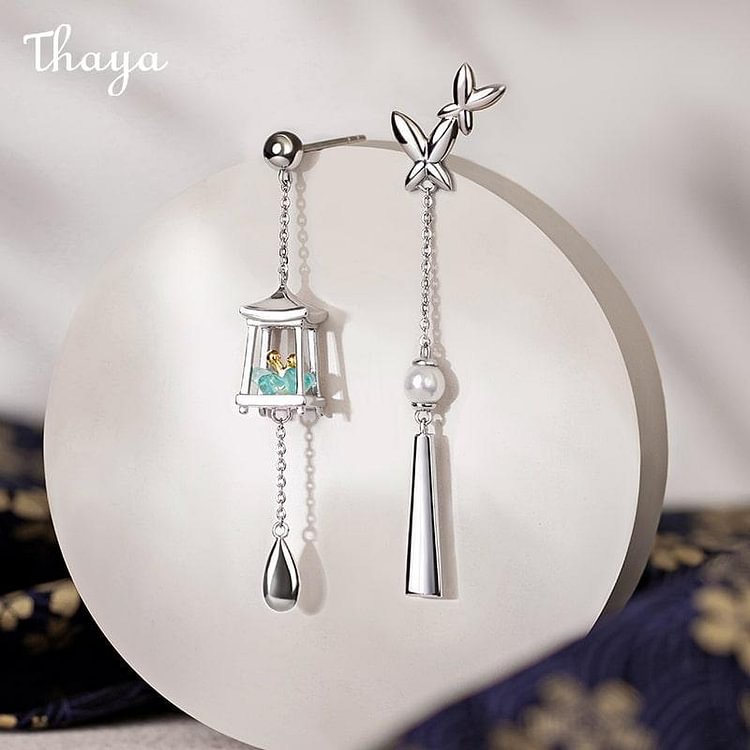 The green lantern palms up and leads to the heart!
Design Concept
Based on the legend of the Oriental Legend of the Blue Line Light, with lanterns and tassels as the main elements, it is asymmetrical. The green lantern lights up, the tassel swings in the swaying pace, each step will go to the unknown, you curious about the world, please continue to look forward to it, the ending of the story may not be under your control.
Product Story
Lantern earring Is a beauty with a sense of distance Loyal listener Also the protagonist of the story There is an unpredictable breath hidden in the smile Anecdote is her interest The green lantern, The story spread out in the swaying candlelight People tell their horror experiences Lantern earring The weirder the atmosphere, the louder the noise Hope also came quietly at the same time Take them to an unknown world
Creative design
1- The lamp prototype is an incarnation of hope and light, design with blue crystal flowers
2- The shape of a butterfly is a firework when a green light appears
3- White bead decoration, more femininity
4- Streamlined design, modified face
Product information
Product Brand: Thaya
Product Name: Green Lantern earring
Material: copper, 925 silver needle, artificial crystal
Process: electroplating
Weight: 3.1g
Size: 4.8cm/5.1cm
Style: Fairy
ORDER CANCELLATION
You can easily cancel your order until it is shipped ,please make sure to contact us within 12 hours. Once the packaging and shipping process has started, it can no longer be canceled.
Refund
If you are not satisfied with an item that you have purchased, you may return the item within 30 days of delivery for a full refund excluding shipping, The item must be returned in new condition.
If the item you ordered is damaged/defective, or the item you received is incorrect or missing, please contact our customer service representative at [email protected]
If your package shipping exception and over 30 days , you can request a reshipment or you can request 60% refund, Except you filled in the wrong address.