Thaya was founded in 2013. The Thaya brand is based on young people's jewelry design, with product meaning as the soul. Thaya has continued to consolidate various links such as style design, product quality, marketing promotion, and brand services. Due to years of accumulation of popularity and brand precipitation, Thaya has ranked among the jewelry industry's forefront. Thaya is based on young people's jewelry design, which highlights individuation.
Every girl has been looking forward to her wedding, and the wedding is a sweet and romantic feast for girls. Dream Wedding Jewelry is even more essential for weddings. Thaya, who pursues youthfulness and individual beauty, launched Thaya dream wedding jewelry. Thaya dream wedding jewelry takes the scenes and elements of the dream wedding as its design inspiration and aims to make girls a beautiful dream. Dream wedding jewelry includes elements such as wedding dresses, cakes, bow ties, and bouquets.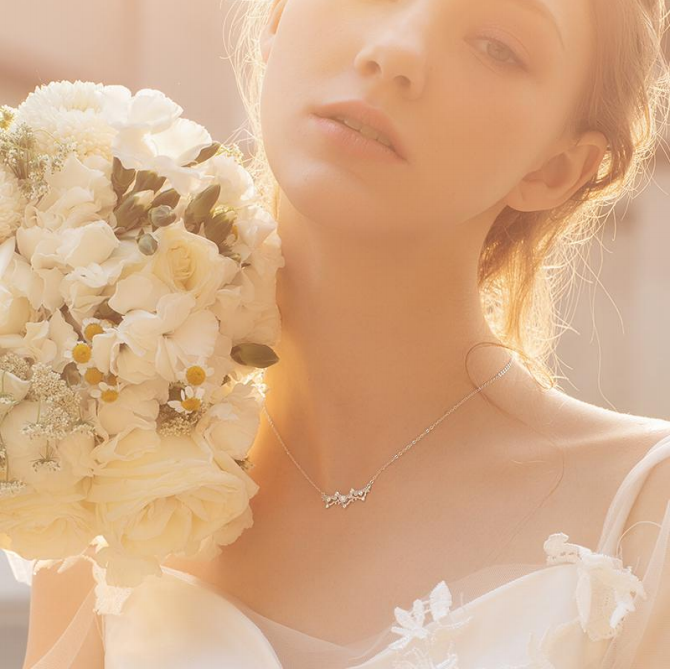 Dream wedding jewelry of wedding dress
Wedding dress is a part of the wedding, a symbol of marriage, and also one of the most meaningful things for many girls in their life. Thaya designed dream wedding jewelry such as unique dangle earrings, jewelry wedding rings, and jewelry wedding necklaces with a theme of wedding dresses. With such a dream wedding jewelry, girls must feel delighted!
Dream wedding jewelry of wedding cake
People said that the wedding cake first turned up in ancient Rome. The word wedding cake comes from English, which originally means flatbread and means "happy". The wedding cake is the most anticipated food at the wedding, and it is an essential item to embellish the wedding. The moment the bride and groom cut the cake also means the beginning of their happy life. The sweetness of the wedding cake is not only because of the added sugar and cream but also because it is a beautiful dream for girls. Wedding cake jewelry is not only lovely but also a symbol of happiness. It can meet the best expectations of girls.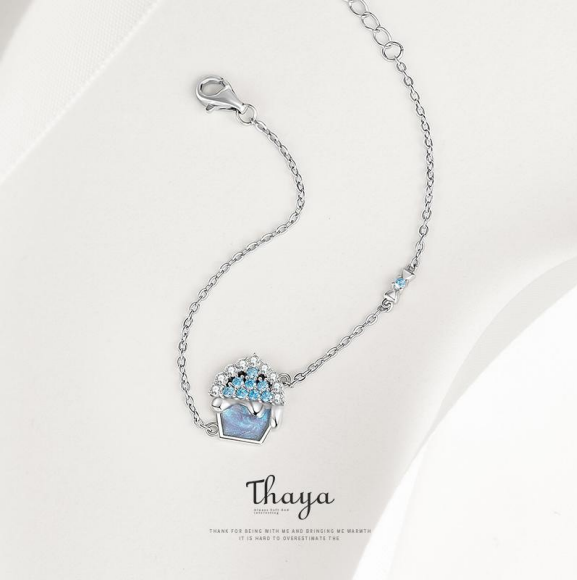 Dream wedding jewelry of wedding bow tie
If the wedding dress is the bride's symbol, then the bow tie is the symbol of the groom. Marriage is the common decision of two people, and marriage is also the common life of two people. The bow tie is also a symbol of the wedding. Thaya dream wedding jewelry includes bow tie themed accessories. The girl put on the bow tie's jewelry wedding ring as if she will be guard by him all the time.
Dream wedding jewelry of wedding bouquets
The bride's wedding bouquet represents happiness and luck. Therefore, an unmarried woman who receives a bouquet from the bride will be blessed and become the next bride to marry. This jewelry wedding rings and jewelry wedding necklace with the wedding bouquets' theme symbolizes the happiness and luck that every girl expects to have.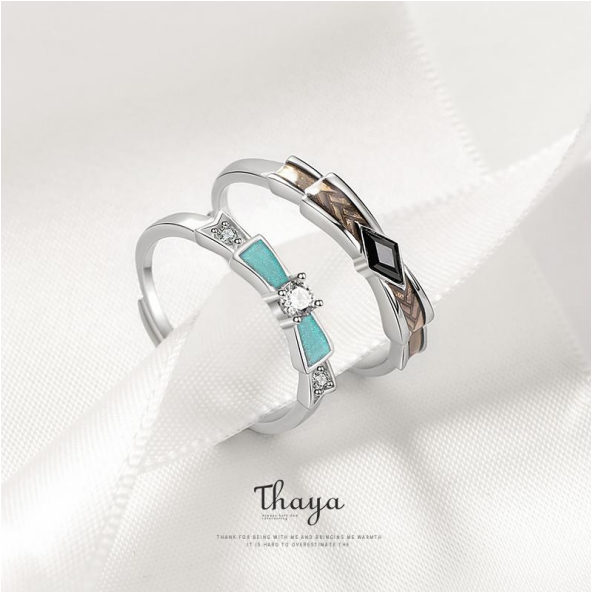 Dream Wedding Jewelry, such as jewelry wedding rings, jewelry wedding necklace, etc., takes a wedding as the theme and aims to create jewelry that matches the girl's dream wedding. Jewelry wedding rings are not an ordinary embellishment, but the symbol of happiness and sweetness.
Thaya jewelry has been advocating hard work and a progressive attitude towards life, hoping that more young girls can always carry out their original intention and dream and find their own style in their growth and independence through diversified and independent jewelry design. The product designed by us not only integrates personality elements, making the product fashionable but also becomes a silent label for consumers to flaunt themselves and express their emotions. We have several series of products, and each product highlights the youth and personality. You can definitely find your own style in Thaya products.